Information of the month
Information not to be missed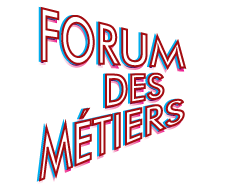 JOBS FORUM
Friday January 21, 2022 at 5:00 p.m.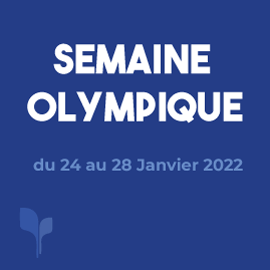 OLYMPIC WEEK
from January 24 to 28, 2022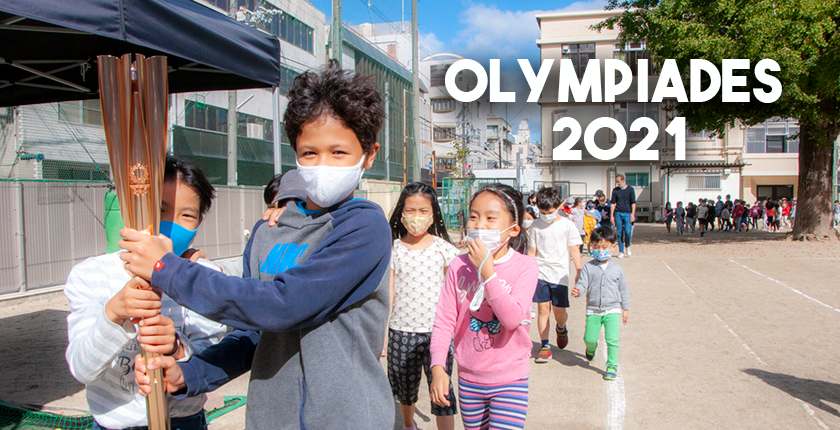 Olympiades 2021
During the opening ceremony of the 2021 Olympiades, the students had the honour of passing the official Olympic torch of the Tokyo 2020 Olympic Games to each other. A great moment of sport and conviviality.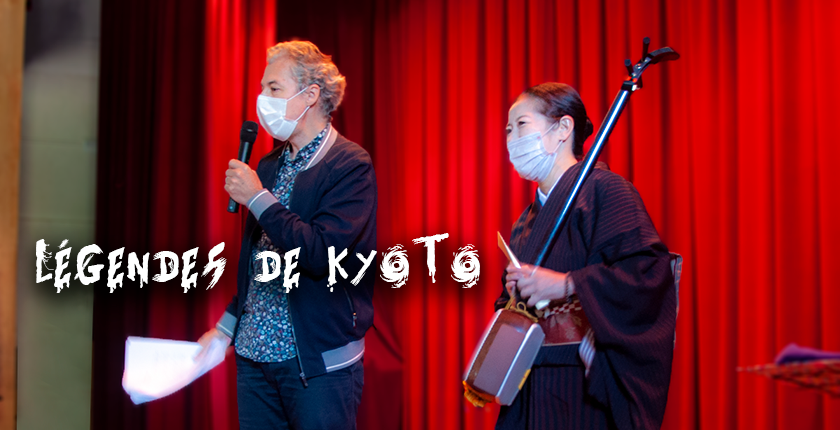 Legends of Kyoto
Eric Faure and Mika Shigemori told Japanese legends to primary and secondary school students. A beautiful show in French and Japanese accompanied by the sound of the shamisen.
NEWS
ALL

Primary

School

Secondary
French International school Kyoto,
at a Glance
+ 20
YEARS
OF EXPERIENCE
PART OF AEFE, A WORLDWIDE
NETWORK OF 522 SCHOOLS IN 139 COUNTRIES
12 STUDENTS
PER CLASS ON AVERAGE
FROM NURSERY TO
HIGH SCHOOL
FROM 3 TO 17 YEARS OLD
100%
SUCCESS
RATE AT BREVET
100% WITH HONOURS
"FIRST-CLASS DISTINCTION"
OR "UPPER SECOND MERIT"
100%
SUCCESS
RATE AT BACCALAURÉAT
100% WITH HONOURS
"FIRST-CLASS DISTINCTION"
OR "UPPER SECOND MERIT"
Expressed as a percentage of parents that were either satisfied or very satisfied
90 %
Child's personal development in the school
87 %
Newcomers'
orientation
81 %
Support for students
with learning difficulties
91 %
Events organized
within the LFIK
Dear all,
Due to scheduling constraints, the videoconference previously for Thursday the 6th will be shifted to Saturday the 8th. Nonetheless, we wanted to inform you without delay about the current situation and the decision regarding the school's reopening.
As we had announced during the April 24th videoconference, we have used the opportunity provided by the current vacations to watch the evolution of the situation, in our community as well as in the region and the rest of the country.
The general situation remains uncertain, and the 4th wave has not yet receded, but there has not either been a significant worsening in the region, and the temporary closure of the LFIK did put a stop to the spread in our community.
Neither the French nor the Japanese authorities advise to close schools. Therefore we are on track to reopen, with on-site learning, at the normal date, but with additional precautions and adjustments detailed below. This decision was made in agreement between the LFIK's director, the board, the French consulate general, and the French embassy.
Cameras and microphones can be set up upon request in the classrooms for high school, junior high school, and in CM1–CM2, allowing pupils of families who decide to remain at home to follow the classes remotely. This is not a full scale distance learning program, merely a ways to remotely access the in-class program. We are aware of the shortcomings and challenges of this approach, but we lack sufficient human resources to offer both a fully on-site program and a fully remove program. This remote participation system is not being prepared for the younger classes, as we do not believe it to be practical, due to young children's degree of autonomy, as well as the teaching style used in those classes. In all cases, we encourage families who do not wish to resume on-site classes to get in touch with the LFIK so that we can discuss individual situations case by case.

Instructions about mask-wearing are strengthened. Masks remain obviously mandatory, and this will apply to recess and outdoors activities. Only one exception will be permitted: while having lunch, and masks must put back on immediately afterwards.

Indoor accommodations will be rearranged to maximize distancing, and usage of shared spaces, especially for lunch, will be reduced as much as possible, to limit contact between groups.

In order to further limit contact between groups, families may cancel their subscription to after school activities and child care (APS, études, & garderies). The corresponding amount will be credited back to families who do cancel. These services will nevertheless be provided to families needing them. Depending on the number of children continuing to attend, we expect to convert afterschool activities (APS) into per-class child care or "étude", to limit contact between groups.

Families whose children were tested positive for COVID-19 may return to class once the Japanese authorities allow them to. Staff members who were tested positive will additionally need a negative test prior to returning to school.

This is not exhaustive. Additional measures are planned, and the staff, director, and board will continue to be on look for further ways to strengthen our protocol.
It is unfortunately impossible to guarantee flawless safety, nor to operate without any inconvenient adjustment. We believe that the mode of operation is the most appropriate compromise given the circumstances.
On Saturday may the 9th at 10am, we will offer a new livestream video to answer all your questions. Details on how to connect will be provided soon on the LFIK's website.
Do not hesitate to get in touch with us right away for any question, or if you need help or support on any topic.
Best regards,
Florian RIVOAL
frivoal@lfikyoto.org
Emmanuel RESBEUT
eresbeut@lfikyoto.org
LFIK news on social networks