The School Library – February 2023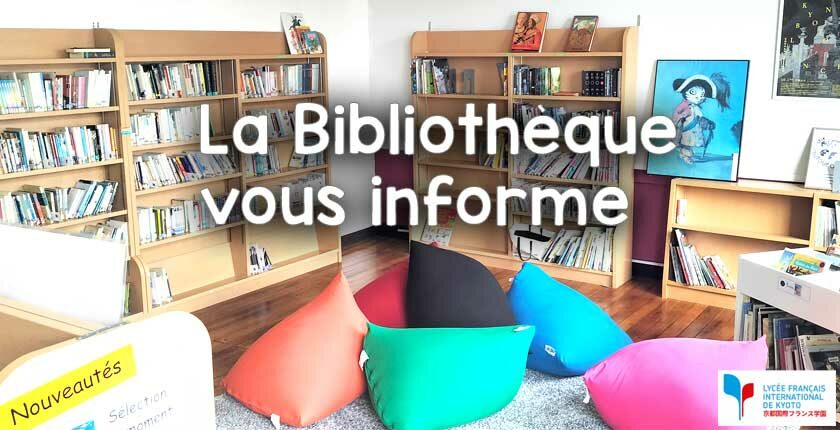 Dear students, Dear parents, and Dear colleagues,

Like every Tuesday now, we are used to coming to the library between 3:30 pm and 5:30 pm to pick up books or settle into our comfortable cushions to read a few pages.
Many primary school students come regularly and we are delighted.
Our door is also open to high school students.
Mr Regner, French teacher, devotes 2 hours a week to reclassifying and rearranging the part intended for secondary students. Our older students are therefore welcome to borrow books.

We hope to see many of you.
Enjoy your reading.
Marie-Hélène Benferhat and the team of volunteers.